On the two-year anniversary of the Jan. 6 attack, a group of Republicans including lawmakers who backed Donald Trump in his attempt to stay in power, defended insurrectionists who ransacked the Capitol, and promoted falsehoods about the 2020 election have become kingmakers. California Representative Kevin McCarthy, with a paper-thin majority and after losing 13 votes, bent to the demands of 20 far-right representatives in his desperate bid to become Speaker of the House. The deal, which could go through as early as Friday night, may include limits on his power and defense spending while guaranteeing a series of structural and procedural changes that may further empower the GOP rebels. —David E. Rovella
Here are today's top stories
Euro-area inflation returned to single digits for the first time since August, fueling hopes that the bloc's worst-ever spike in consumer prices has peaked. There was positive economic news across the Atlantic as well, where more jobs and wage data seemed to show the Federal Reserve may in fact be threading the needle. Robert Burgess observes in Bloomberg Opinion how 10 months ago, when the Fed began its inflation campaign, the chances of a "soft landing" where the economy avoids a recession were seen as laughable. "Now," Burgess writes, "nobody should be laughing."
US stocks had their best day in more than a month as traders speculated that the slowdown in wage growth will keep the Fed from having to intensify its rate hikes. The S&P 500 jumped more than 2% to salvage the first weekly advance in the past five, while the Nasdaq 100 rose 0.9% this week. The dollar suffered its longest streak of weekly losses in two months. Here's your markets wrap.
Goodbye Mark Zuckerberg. Hello Henry Kravis. KKR is expanding its offices at the building that houses its headquarters in Manhattan's Hudson Yards, and taking over space left by retreating Facebook-parent Meta.
30 Hudson Yards in New York City. Photographer: Spencer Platt/Getty Images
China is pushing hard to prop up its embattled property market, part of an all-out bid to reignite growth in the world's second-largest economy. Hobbled by years of Covid restrictions, Beijing is now seeing economic blowback from its move to abruptly lift those precautions.
Though facing the possibility that more than a million Chinese will die as a result of his decision to suddenly drop "Covid-zero," Xi Jinping is refusing US offers to share advanced vaccines. Worried about the rise of new variants that could imperil the rest of the world and the economic impact of the infection wave Xi's decision triggered, the US says it has repeatedly offered mRNA vaccines and other assistance—but to no avail.
Russia is planning to wrest more money from commodity producers and state companies and trim non-defense spending as the costs of its war on Ukraine mount. Proposals include higher dividends from state companies and a "one-time payment" by fertilizer and coal producers, under instructions issued to officials by Prime Minister Mikhail Mishustin in mid-December and seen by Bloomberg.
Turkey, Russia and the United Arab Emirates are redoubling efforts to rehabilitate Syria's President Bashar al-Assad, and shape the decade-long war in his country to the detriment of US-backed forces. Assad's regime, with the help of Russian forces, has killed hundreds of thousands of civilians since the civil war began more than a decade ago.
A Syrian child receives medical treatment after government forces allegedly conducted a poisonous gas attack in Douma in April 2018. At least 78 civilians, including women and children, were reportedly killed. Photographer: Anadolu Agency/Anadolu
Bloomberg continues to track the global coronavirus pandemic. Click here for daily updates.
What you'll need to know tomorrow
Last year, luxury real estate stayed relatively stable even as interest rates jumped and the stock market slumped. This year will not be the same, warns Sotheby's International Realty. "You're seeing wealth creation grow at such a fast pace that there's no impact on the demand side of the luxury housing equation," says Bradley Nelson, the company's chief marketing officer. That means luxury hunters will have to broaden their search.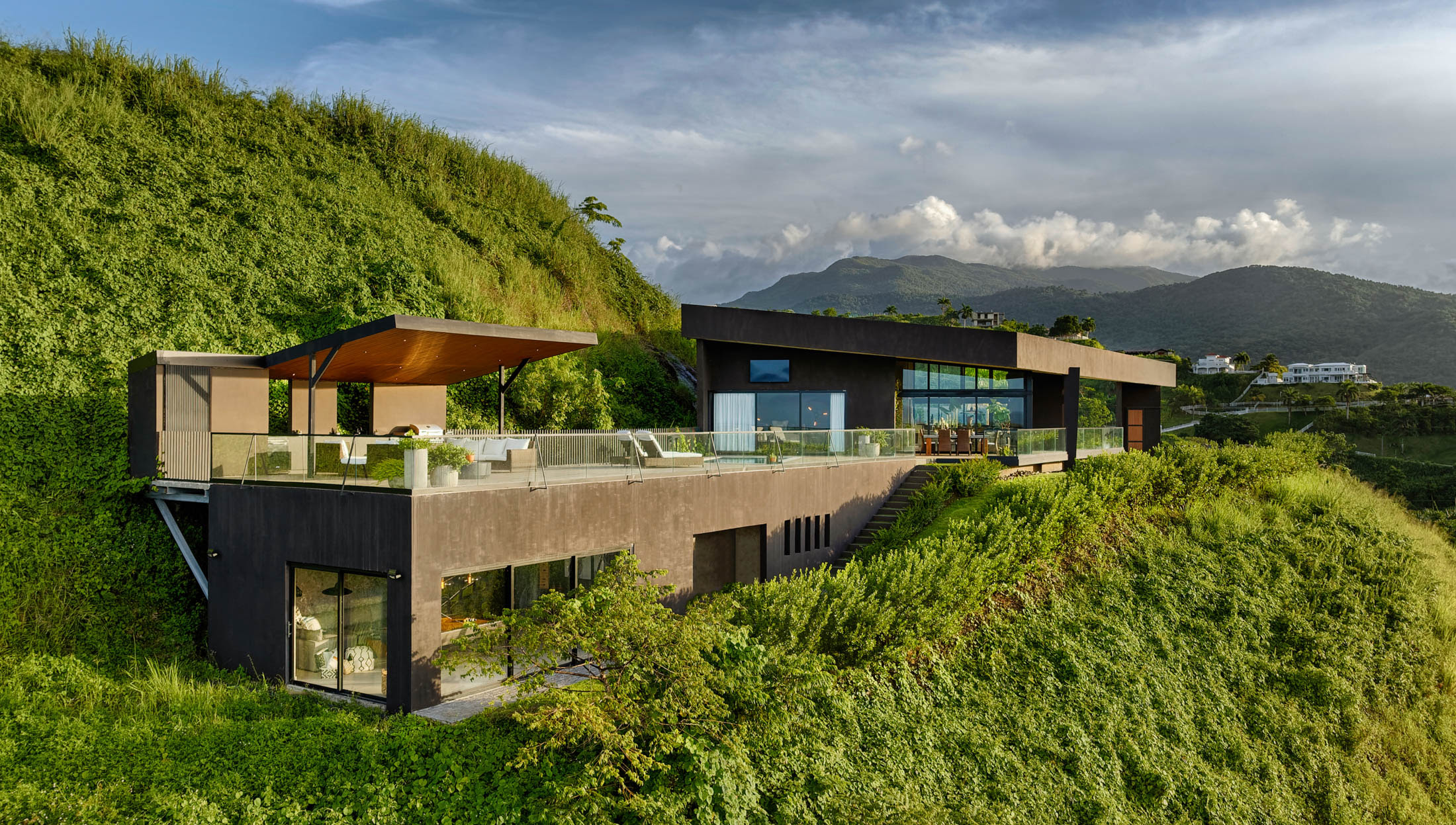 A $6.1 million house in Puerto Rico's El Yunque Rainforest. Photographer: Michael Sorenson/Puerto Rico Sotheby's International Realty
Get the Bloomberg Evening Briefing: If you were forwarded this newsletter, sign up here to receive it in your mailbox daily along with our Weekend Reading edition on Saturdays.Follow Us
Like getting this newsletter? Subscribe to Bloomberg.com for unlimited access to trusted, data-driven journalism and subscriber-only insights.
Looking for a group subscription? Help your team stay on top of today's business landscape with our discounted group subscription options.
Before it's here, it's on the Bloomberg Terminal. Find out more about how the Terminal delivers information and analysis that financial professionals can't find anywhere else. Learn more.You received this message because you are subscribed to Bloomberg's Evening Briefing newsletter. If a friend forwarded you this message, sign up here to get it in your inbox.Unsubscribe
Bloomberg.com
Contact UsBloomberg L.P.
731 Lexington Avenue,
New York, NY 10022