​
We want to thank the nearly 10,000 Daily Stoic and Daily Dad subscribers who have donated to our annual Daily Stoic/Feeding America fundraiser! We are closing in on our goal of $300,000 which will provide three MILLION meals to families in need. If you are looking to do something for the common good this holiday season, please head over to dailystoic.com/feeding. Together we can make a small dent in a big problem.

​
PASSAGE OF THE WEEK:
Instead of chasing fame and success, focus on the process, on practicing your art, on getting better and better. Do your work. Follow your process. Put the dough in the oven. You can't be certain what comes out of the other side of it—that's what inadvertence is about. Yet at the same time, you can be certain that there will be something pure and true and real.
— The Best Stuff Is An Accidental Byproduct (Listen)
---
YOUTUBE TAKEAWAY OF THE WEEK:
In one of the most watched videos on the Daily Stoic YouTube Channel this week, Ryan Holiday talks about one of the oldest ideas in all of art and philosophy—memento mori—and why we should constantly keep in mind that we are mortal:
"When you realize that as you are killing time, time is killing you—it changes your relationship with your life itself. That's what Memento Mori is supposed to do. It's not supposed to be morbid or depressing or paralyzing. It's supposed to be the exact opposite: it's supposed to be clarifying, it's supposed to give you priority, it's supposed to give you perspective, it's supposed to help you realize how important the second in front of you right now is."
Watch the full video: Why Facing Death Is The Key To Success​
---
PODCAST TAKEAWAY OF THE WEEK: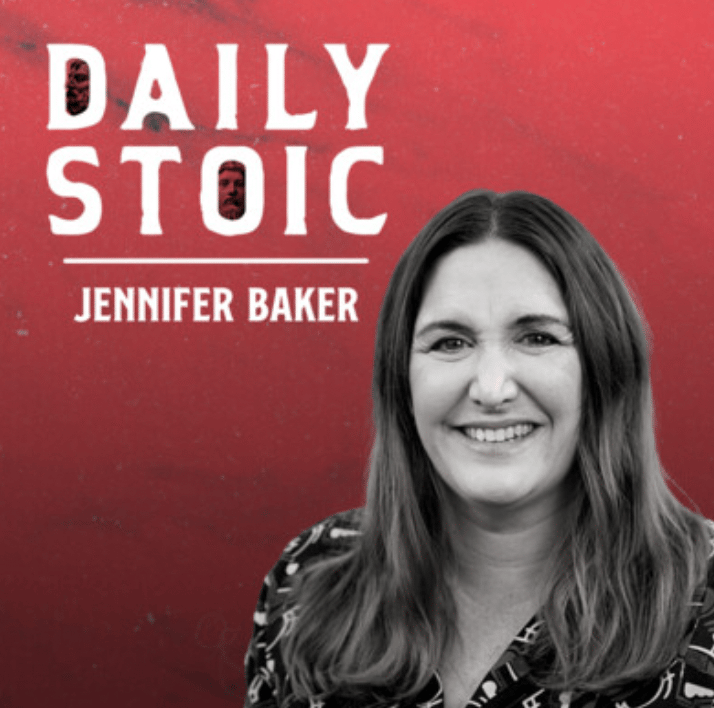 ​
In one of the most listened to episodes of the Daily Stoic podcast this week, Ryan Holiday talks to Professor Jennifer Baker about her approach to teaching Stoicism at the College of Charleston, the parts of Stoicism many people struggle with, and the Stoic approach to buying a car:
"Once you get a nice car, you become a 'nice-car-guy.' And then you have less freedom—you're embarrassed to get in a normal car, you look around to see if anyone sees you or you just say no to the ride. And you don't want an impressive car because you don't want to be impressive for the wrong reasons."
Listen to the full episode: Jennifer Baker on Stoicism in Academia​
---
WHAT RYAN HOLIDAY IS READING:
"Talk, without effort, is nothing."
— Ain't I A Woman by Sojourner Truth
---
YOUR STOIC WEEKEND REMINDER:
Persist and resist.
"If anyone would take these two words to heart and use them for his own guidance and regulation," Epictetus says, "he will be almost without sin and will lead a very peaceful life. These two words are persist and resist."
Persist and resist. Have the courage and perseverance to keep moving toward what is good, and the self-control and awareness to resist what is bad. These are the ingredients for living a good life.
(For more on this idea, watch this video!)
---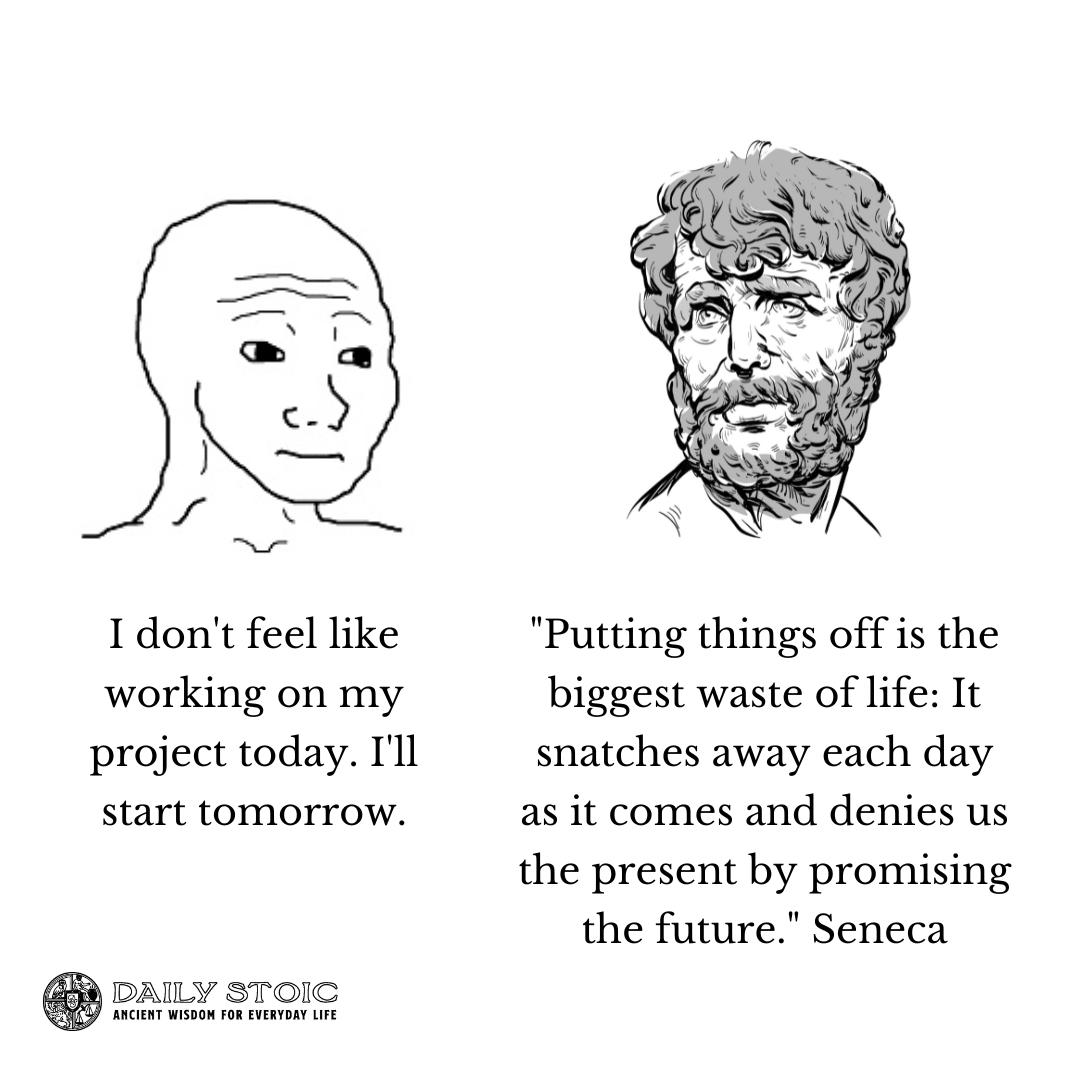 ​
---
EMAIL OF THE WEEK:
​What We Owe Each Other (Listen)
---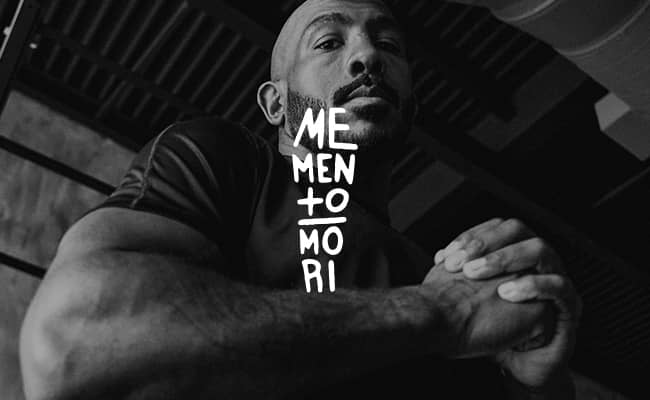 ​
This newsletter is brought to you by Ten Thousand, makers of the world's best men's training apparel and gear. Designed in collaboration with Ryan Holiday, the Ten Thousand Memento Mori Edition Interval Short and Lightweight Pant are inspired by the iconic Stoic mantra "Memento Mori", and serve as a reminder that time is a gift we should never take for granted. Each style features a custom graphic that reflects the artistic symbolism commonly associated with Memento Mori—the rose represents life, and the skull signifies death. Don't miss out – go get yours now at tenthousand.cc and seize the day.