​
With the holiday season approaching, we wanted to make it easy for you to pick up gifts for loved ones. To give the gift of Stoicism to your friends and family, check out our 2022 Daily Stoic Gift Guide! This year's guide features our new Premium Leather Edition of Meditations, the Page-A-Day Desk Calendar, a bundle of books signed by Ryan Holiday, and more. Click here to explore the full Gift Guide.

​
PASSAGE OF THE WEEK:
No matter how much philosophy you've read. No matter how much older you've gotten or how important your position or how many people are counting on you. It's ok to break down sometimes. It's ok to call out. It's ok to cry. It's more than ok—it's the most human thing you can do.
— The Most Human Thing You Can Do (Listen)
---
YOUTUBE TAKEAWAY OF THE WEEK:
In one of the most watched videos on the Daily Stoic YouTube Channel this week, Ryan Holiday talks about a practice he got from Seneca. In many of his letters to Lucilius, Seneca closes with something to the effect, 'I almost forgot to give you your quote,' or, 'before I wrap up let me give you your quote.' This, Seneca says explicitly in one letter, is the path to wisdom: to find one quote or idea each day that improves you—like this one, which Ryan shares in the video:
"Don't seek for everything to happen as you wish it would, but rather wish that everything happens as it actually will—then your life will flow well."
Watch the full video: These Stoic Quotes Will Improve Your Life​
---
PODCAST TAKEAWAY OF THE WEEK: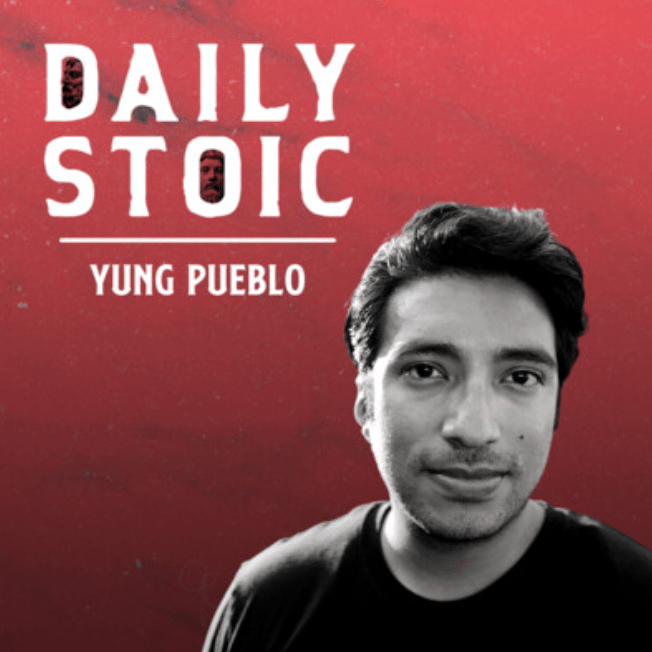 ​
In one of the most listened to episodes of the Daily Stoic podcast this week, Ryan Holiday talked to the poet Yung Pueblo about his new book Lighter: Let Go of the Past, Connect with the Present, and Expand the Future, the fleetingness of rewards and recognitions, the many metrics to measure your work by, Yung Pueblo's writing process, and embracing impermanence:
"Impermanence has been my greatest teacher, by far. Before I really started trying to develop my own self-awareness, I was just absent from life and the people I really love. As I started attuning myself to impermanence and the fact that things are so fleeting…it's helped me to just be there, to be there with my wife, to be there with my parents, to give them my attention, rather than just scrolling on my phone when I'm sitting next to them. If you're able to embrace the fact that everything is impermanent, it will allow you to be so much more present in life."
Listen to the full episode: Yung Pueblo on Measuring Success and Seeking Wisdom​
---
WHAT RYAN HOLIDAY IS READING:
"The most exhausting thing in life, I have discovered, is being insincere."
— Gift From The Sea by Anne Morrow Lindbergh
---
YOUR STOIC WEEKEND REMINDER:
Life without design is erratic.
Without a disciplined routine, the Stoics said, life is chaos.
What was I going to do? What do I wear? What should I eat? What should I do first? What should I do after that? What sort of work should I do? Should I scramble to address this problem or rush to put out this fire?
That's torture. Seneca called it a design problem. "Life without a design is erratic," he wrote. "As soon as one is in place, principles become necessary. I think you'll concede that nothing is more shameful than uncertain and wavering conduct, and beating a cowardly retreat. This will happen in all our affairs unless we remove the faults that seize and detain our spirits, preventing them from pushing forward and making an all-out effort."
(For more on this idea, watch this video!)
---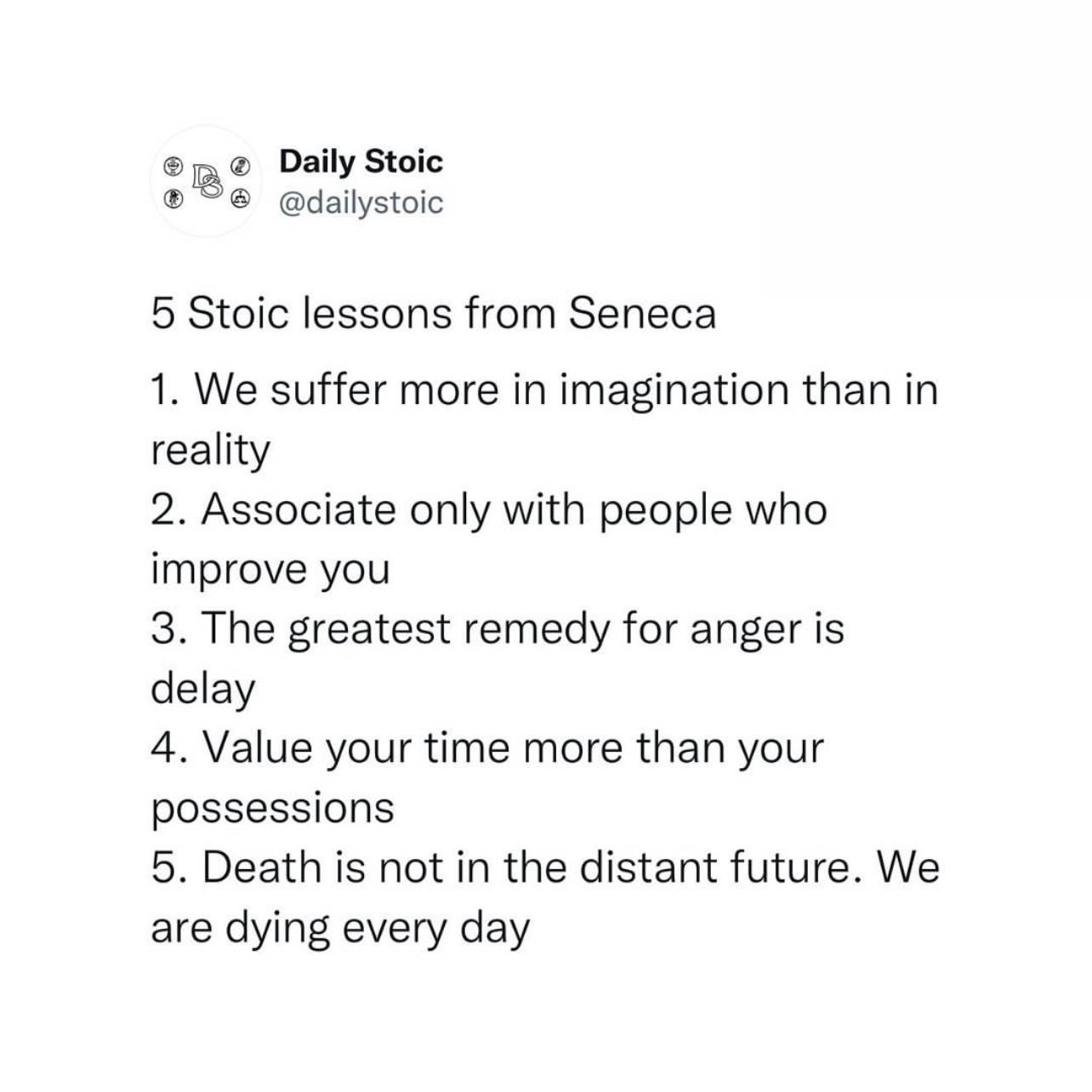 ​
---
EMAIL OF THE WEEK:
​This Is Nothing To Brag About (Listen)
---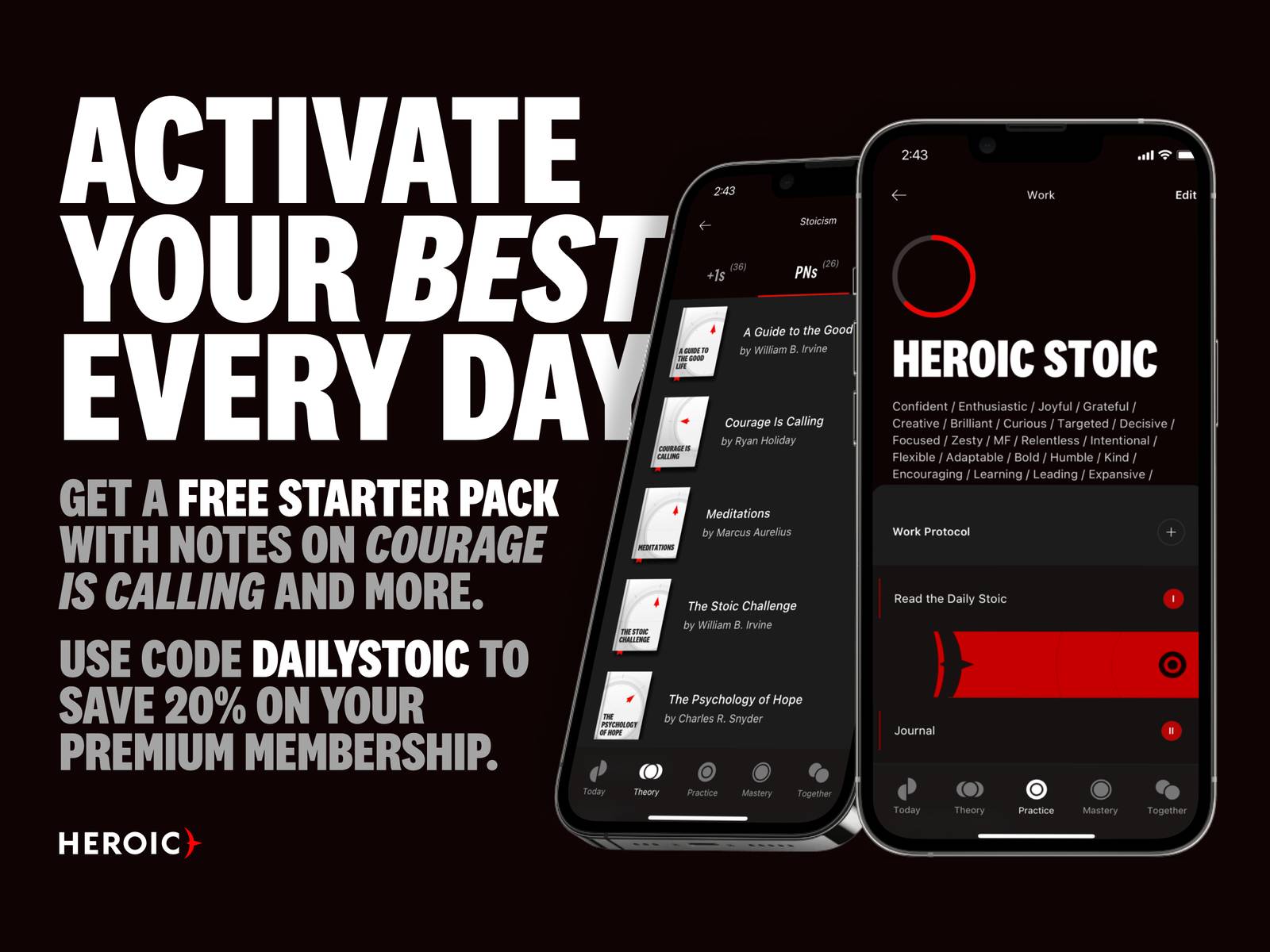 ​
Today's email is sponsored by Heroic, Brian Johnson's new app designed to help you activate your best, every day. Whether you want to start a fitness habit, increase your effectiveness at work, or be more present with your family, Heroic has the training and tools to help you get there. You'll love how they make it easy to get more wisdom in less time (the Stoicism category is great!) and then actually apply that wisdom to your life.
Brian is offering all Daily Stoic subscribers a completely FREE, Daily Stoic-inspired PhilosophersNotes Starter Pack distilling the Big Ideas from Ryan Holiday's Courage is Calling, Marcus Aurelius's Meditations, and Seneca's Letters from a Stoic. Just head to heroic.us/dailystoic for access.
For anyone serious about moving from theory to practice, you can also start a free two-week trial of Heroic Premium and use the code DAILYSTOIC for 20% off your membership.